The Overdie Fines team consists of ten dedicated employees and stands for an innovative, technologically advanced separation process. Located in Alkmaar, Netherlands, Overdie Fines specialises in separating a broad range of metal fractions. We'll extract maximum value from your metal concentrates. That's not just good for the environment, but also for your business!
Founded in 2009, Overdie Fines is still a relatively new player in the world of non-ferrous separation. But we've quickly established an international reputation among waste-to-energy plants and smelters. Our suppliers and customers are located all throughout Europe.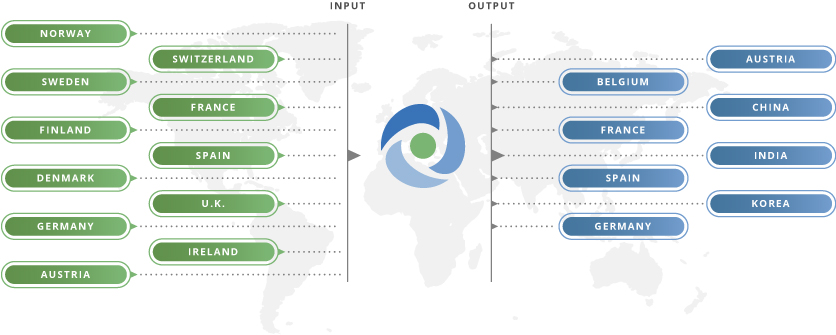 Overdie Fines is licensed to carry out non-ferrous metal recovery throughout Europe and complies with all applicable laws and regulations concerning the environment, health and safety.